If You Take These Medications, You Might Not Get A CDL
If you suffer from anxiety, depression or other mental illnesses but take medication to treat the symptoms, you may be ineligible for a CDL or you may need a Medical Release Opinion letter.
Millions of Americans suffer from anxiety, depression and other mental illnesses or chemical imbalances. The symptoms of these illnesses can range from minor to severe and most are easily controlled with medication. The medications given for mental illnesses can help suffers live a normal, happy life.
According to the FMCSA, "individuals who live under chronic emotional upsets may have deeply ingrained maladaptive or erratic behavior patterns. Excessively antagonistic, instinctive, impulsive, openly aggressive, paranoid or severely depressed behavior greatly interfere with the driver's ability to drive safely. Those individuals who are highly susceptible to frequent states of emotional instability (schizophrenia, affective psychoses, paranoia, anxiety or depressive neurosis) may warrant disqualification.
For more information follow this link: https://goo.gl/9t6ttF
"Careful consideration should be given to the side effects and interactions of medications in the overall qualification determination. See Psychiatric Conference Report for specific recommendations on the use of these medications and potential hazards for driving."
A 2009 FMCSA Medical report states:
It is the opinion of the MEP that all individuals with a history of the following psychiatric disorders should undergo additional medical and psychiatric evaluation to further assess functional ability before being considered qualified to drive a CMV:
•Psychotic Disorders
•Bipolar Disorders
•Major Depressive Disorder with a history of psychosis, suicidal ideation, homicidal ideation or a suicide attempt
•Obsessive Compulsive Disorder
•Antisocial Personality Disorder
The MEP believes that all individuals currently taking benzodiazepines or similar drugs which act on benzodiazepine receptors should be immediately prohibited from driving a CMV.
Individuals who take benzodiazepines for any length of time should not be allowed to drive until the drug has been cleared from their system (i.e., within seven half-lives of the drug and any active metabolites). Chronic users of benzodiazepines (i.e., regular use for more than a month) should also wait an additional week after the drug has cleared from their system before resuming driving to ensure that the drug has been completely eliminated. It is also suggested that FMCSA provide information regarding the half-life and seven half-lives of benzodiazepines and active metabolites to medical examiners for use at the time of examination.
Given the functional impairments and increased crash risk associated with benzodiazepine use, the MEP believes that:
•individuals currently taking benzodiazepines not be allowed to drive a CMV
•individuals who are taking benzodiazepines should stop taking them long enough ahead of driving for them to be cleared from their systems before being allowed to drive a CMV (it takes seven half lives for a drug to be completely eliminated from the body)
•chronic users of benzodiazepines should wait an additional week after the drug has been cleared from the body (i.e., seven half lives plus one week) before driving a CMV to ensure that it has been completely eliminated.
The MEP is of the opinion that all individuals currently taking lithium be excluded from driving a CMV at night.
What to do?
Give your Certified Medical Examiner all the information so he may contact and discuss with the prescribing doctor and if necessary get a ………………..
……………………………Medical Release Opinion
To ensure that the medical examiner can complete the DOT physical exam at your appointment you should bring a Medical Release Opinion letter from your treating physician. You can download instructions and a letter template here, or refer your treating physician to this page for the necessary information.
Download Medical Release Opinion information here.
If you do not have the necessary documentation with you, for the DOT physical exam, the medical examiner may have to temporarily disqualify your medical certificate. You will need this documentation before you can be reconsidered for qualification for a medical certificate.
Medical Conditions
These are the medical conditions listed on the FMCSA long form for which you should have supporting documentation for the medical examiner:
Illness or injury within the last 5 years • Head/Brain injuries, disorders or illnesses • Seizures, epilepsy • Eye disorders or impaired vision (except corrective lenses) • Ear disorders, loss of hearing or balance • Heart disease or heart attack; other cardiovascular condition • Heart surgery (valve replacement/bypass, angioplasty, pacemaker • High blood pressure • Muscular disease • Shortness of breath • Lung disease, emphysema, asthma, chronic bronchitis • Kidney disease, dialysis • Liver disease • Digestive problems • Diabetes or elevated blood sugar controlled by diet or pills or insulin • Nervous or psychiatric disorders e.g. severe depression • Loss of, or altered consciousness • Fainting, dizziness • Sleep disorders, pauses in breathing while asleep, daytime sleepiness, loud snoring • Stroke or paralysis • Missing or impaired hand, arm, foot, leg, finger, toe • Spinal injury or disease • Chronic low back pain • Regular, frequent alcohol use • Narcotic or habit forming drug use
As always if you have questions drop me a message or a phone call and we will help you in any way we can:
By: Dr. Michael Tigges
Contact Us
We'd love to hear from you. Please use one of the various methods below and we'll look forward to connecting with you soon!
Phone Number:
615-452-1575
Email Address:
[email protected]
Our Location:
529 Hartsville Pike
Gallatin, TN 37066
Right next to Sumner Regional Medical Center across from Perkins Drugstore. Parking for your big rig next door in the Food Lion parking lot.
About Us
Dr. Michael J. Tigges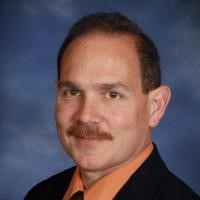 Certified DOT Medical Examiner
Chiropractic Physician
Certification:
Dr. Tigges is one of the first in TN to become a certified DOT Medical Examiner of the United States Federal Government. The National Registry of Certified Medical Examiners requires all medical examiners performing physical examinations for interstate commercial motor vehicle drivers to be trained and certified in FMCSA physical qualification standards.
[contact-form][contact-field label='Name' type='name' required='1'/][contact-field label='Email' type='email' required='1'/][contact-field label='Website' type='url'/][contact-field label='Comment' type='textarea' required='1'/][/contact-form]