DOT MEDICAL GUIDELINES -DIABETES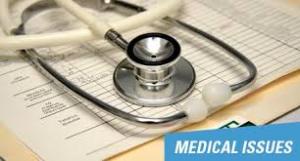 The Department of Transportation (DOT) Medical Examination is very highly regulated as illness complications can have serious consequences for the driver, the examiner, and the general public. DOT medical guidelines outline the health criteria that commercial vehicle drivers must meet to qualify for certification. One health condition that is closely reviewed by the DOT is diabetes. Individuals with known or suspected diabetes are required to provide specific medical information to the DOT-certifying physician regarding diabetic control. The DOT definition of diabetic control often causes confusion for individuals seeking certification, as well as their employers. The following information provides answers to common questions and clears up misconceptions about diabetes and DOT certification. The maximum certification for a person with diabetes is one year. According to DOT guidelines, a person with diabetes, whether controlled with diet alone or diet plus medication, must meet the following criteria:
Maintain a glycosylated hemoglobin (Hemoglobin A1C or "HBA1C") of 10% or less.
The HBA1C is a measure of the average amount of sugar in the blood over the last 3 months. A normal HBA1C is less than 5.7%. Values between 5.7 and 6.4% are classified as being in the pre-diabetic range. These individuals should be closely monitored. If the level is above 6.4%, then the person is diabetic. The HBA1C correlates very well with end organ (blood vessels, nerves, kidneys, heart, or eyes) damage and therefore is a popular marker for disease control. Red blood cells have a lifespan of about 90 days before they are removed by the spleen. Glucose sticks to the hemoglobin in red blood cells. Therefore, the glycosylated hemoglobin can be a good estimate of the average blood sugar and is much more accurate in assessing diabetic control than a fasting blood sugar that varies from day to day. Obviously, it takes about 3 months for the HBA1C to drop, generally by 1 percentage point.
The driver must not have a history of the following:
(a) One or more hypoglycemic episodes in the past 12 months, or 2 or more occurrences in the past 5 years resulting in:
1. Seizure
2. Loss of Consciousness
3. Need for Assistance from another person
4. Period of Confusion
(b) Signs of End Organ Damage: 1. Retinopathy 2. Macular Degeneration 3. Peripheral Neuropathy 4. Congestive Heart Disease 5. Stroke 6. Peripheral Vascular Disease 7. Kidney Failure
Diabetic individuals seeking DOT certification must provide current (within six months) diabetic control information to the examining physician. This information should be available as part of routine diabetes care through the individual's primary care physician. To avoid delays in certification, SameDayDOT Physical Drug & Alcohol Testing recommends individuals meet with their primary care physician in advance of the examination to obtain copies of the required laboratory information, then bring that information to the DOT appointment. Diabetics who require insulin for control cannot be approved for DOT certification unless they have a waiver. The diabetic waiver application and program details can be found on the Federal Motor Carrier Safety Administration website. The process for obtaining a waiver is cumbersome and only a small number of drivers have received this exemption since the waiver program was instituted in 1996. "These medical guidelines can be quite complex," says Michael Tigges, DC, Nationally Registered Certifed Medical Examiner. "The DOT team at Same Day DOT Physical Drug & Alcohol Testing understands the DOT regulations and their importance in promoting driver health, wellness and public safety. We are always available to answer any questions
All drivers diagnosed with diabetes must bring a printed copy of their most recent hemoglobin A1C from his or her primary care physician. This lab value must be 10% percent or less and be done within the last 3 months. The driver will receive a one year certificate if cleared. If the A1C levels are between 10-12% then the driver will receive a 3 month certificate. If, after 3 months, the new AIC levels are 10% or less at the end of the 3 months, the driver will receive a 9 month certificate based on the previous physical exam.
If the driver does not have the lab results available or his or her urine is positive for sugar, a random blood test (RBT) will be done. If this is 250 or less the driver will receive a 3 month certificate in which he should see his primary care physician and obtain an AIC lab. Once he or she returns with the report and it is less than 10% then 9 months will be added to your medical certification expiration date.
INSULIN
Insulin is used to treat high blood sugar in diabetes. Insulin has the potential to cause very low blood sugars which can cause drivers to black out or go into a coma; therefore diabetic drivers who require insulin for treatment cannot be approved for DOT certification. However, some drivers may qualify for a waiver which is a special process requiring additional clearance from your primary care physician and endocrinologist as well as more frequent assessments to maintain the driver's medical certification.
More information is available through the FMCSA through the Federal Diabetes Exemption Program at:
http://www.fmcsa.dot.gov/documents/safetyprograms/Diabetes/diabetes-exemption-package0706.pdf.
Tips for managing your blood sugar:
Eat healthy food portions at least three times a day.
Avoid sugary drinks and processed foods. Keep healthy snacks with you.
Do a moderate activity for 30 minutes 3-4 times a day. Doing laps along a rest stop is a good way to stay active during long hauls.
Carry you glucose meter with you during trips to check your levels. If you experience symptoms of low blood sugar, be sure to carry glucose tablets with you.
Maintain good blood pressure and have a yearly eye exam with an eye professional to avoid diabetic complications that reduce your ability to drive.
Contact us for any questions you may have: https://samedaydot.com/contact-us/