Does a DOT Physical Include a Drug Test ?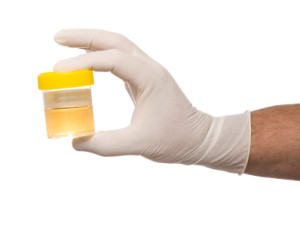 "Does a DOT physical include a drug test" is a recurring question asked by CMV drivers. Most CMV drivers are required to take a DOT physical exam every 2 years to maintain their DOT medical certificate and CDL. For many, the DOT physical is extremely stressful, since it can determine the fate of their careers.
Being prepared and knowing what to expect from your DOT physical can make all the difference.
For Drivers Wondering if a DOT Physical Includes a Drug Test, SameDayDOT Physicals Drug & Alcohol Testing Offers Answers
What will my DOT physical evaluate?
The objective of a DOT physical is to evaluate whether or not a driver is healthy enough to operate a commercial motor vehicle. A driver with health issues like sleep apnea, diabetes, poor vision and high blood pressure could be hazardous if their medical conditions become unmanageable while driving. The job of a DOT physical is to keep unsafe CMV drivers off the road, making a safer road for everyone.
Does the DOT physical exam include a drug test?
The DOT physical exam requirements do not include a drug test. You will still have to give a urine sample which is used for a kidney screen for potential medical conditions.
However, companies require a pre-employment drug test.
So your company may request to have a drug screen done at the same time as you take your DOT physical.
Not all medical examiner's offices that conduct DOT physicals have a drug testing service.
SameDayDOT Physicals Drug & Alcohol Testing are qualified to perform CDL/DOT physicals in Tennessee, as well as BAT (Breath Alcohol Testing) and Drug Testing through a split urine collection (in compliance with the DOT employment drug test requirements).
What drugs will I be tested for?
The medical examiner will take urine samples that test for marijuana, cocaine, opiates, phencyclidine and amphetamines/methamphetamines.
What if I fail the drug test?
Failing any portion of the DOT physical exam could cause your DOT medical certificate to be denied. On top of that, if a driver tests positive for drugs, he/she could lose his CDL and be required to meet with a substance abuse professional.
What if I refuse to take the drug test?
According to the FMCSA website, refusing to take a drug test is generally treated the same as testing positive and could follow the same consequences.
SameDayDOT Physicals Drug & Alcohol Testing offers the best healthcare for the best price and works with your schedule. SameDayDOT Physicals Drug & Alcohol Testing knows that health needs are not always planned, which is why we welcome Walk In's, Monday thru Friday. No appointment needed.
The content presented on this page is not intended to diagnose health problems or take the place of professional medical care.
Contact us with any questions you may have.
We'd love to hear from you. Please use one of the various methods below and we'll look forward to connecting with you soon!
Phone Number:
615-452-1575
Email Address:
[email protected]
Our Location:
529 Hartsville Pike
Gallatin, TN 37066
Right next to Sumner Regional Medical Center across from Perkins Drugstore. Parking for your big rig next door in the Food Lion parking lot.
[contact-form][contact-field label='Name' type='name' required='1'/][contact-field label='Email' type='email' required='1'/][contact-field label='Website' type='url'/][contact-field label='Comment' type='textarea' required='1'/][/contact-form]